Sold Double Side Tape, Joint Wrap Tape, Inner Tape, Bitumen Tape in China.
Cold applied coating tape Composition:It is tape-shaped anticorrosion material made of Polyethylene film heat laminated with adhesive layer of butyl glue.
Usage: It is extensively used in the pipework of oil and natural gas transportation, petrochemical industry, electric power, metallurgy, urban natural gas network of pipes, the outside anticorrosion project of the metal pipes involved as well as the outside anticorrosion project of the underground and overhead metallic conduit of the works of petrochemical industry, natural gas and coal transportation
Thickness: 0.30 - 2.0 mm
Color : Black white
Other name: inner tape, cold wrap tape
Thickness :15 mil to 35 mil
Width: 50, 100, 150, 200, 300 mm
Length : 10, 20, 25, 30, 50,120 meter
Certificate :ISO 9001, ISO 14001,OHSMS 18001,SGS
Standard : ASTM D 1000, AWWA C 214
Temperature: 10 to 60 degree c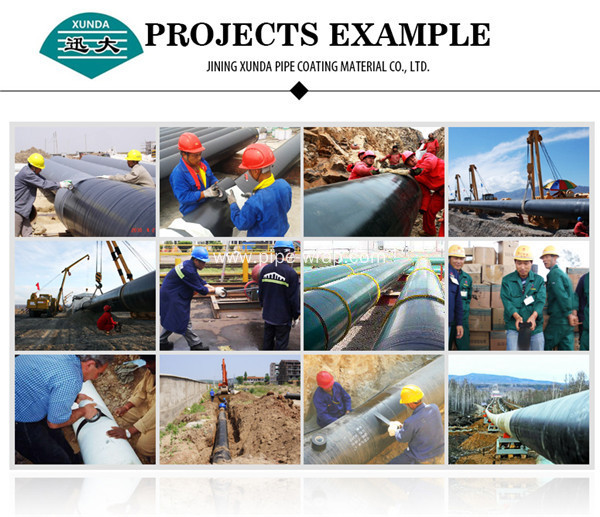 China professional manufacturer of Bitumen tape, Inner Tape, Joint Wrap Tape, Double Side Tape. Welcome Purchasers from Worldwide to Visit Our Site.