Polypropylene Anticorrosion Tape
Ⅰ.Description
Polypropylene Anticorrosion Tape is cold applied tape for both metallic pipelines and waterproofing works against outdoor bad weathers .
Ⅱ.Structures
Backing : PP woven fabric cloth,
Adhesive layer: Butyl rubber Bituminous Compound
Ⅲ .Uses


Waterproofing-
-Waterproofing membrane for basements,substructures and flat deck applications. plazas, bridge, vehicular traffic structures, or parking decks overlaid with an asphalt concrete wearing course.
-Tough, high performance waterproof membrane for critical substructures and civil engineering works.
-Provides a vapor and waterproof membrane to water excluding structures and protects concrete from attack by aggressive ground salts.
-Protection for wall ,floor, roof, corner, basement etc. to against from attack by bad weather, rain, acid alkaline salt
Pipelines protection

_ Weld joints
_ Bends
_ Fittings
_ Bare pipe lengths
_ Pipe rehab and repair
-Bare pipe length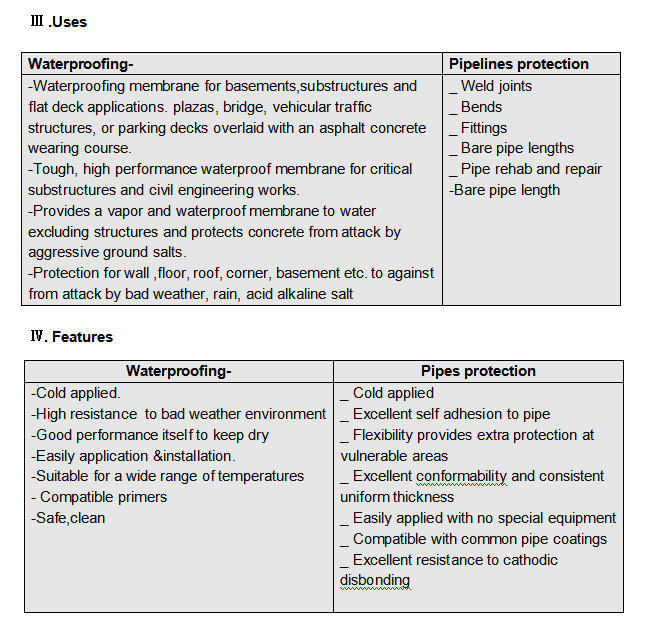 v.